The Hearty Clam Chowder For Any Weather Vancouver Throws At You
There's nothing more comforting than a steaming bowl of homemade soup, especially when you're feeling sick or cold to the bone. Though it wasn't a day that screamed, "I need soup!," a hearty bowl of New England clam chowder warmed my soul on this unusually beautiful day in Vancouver.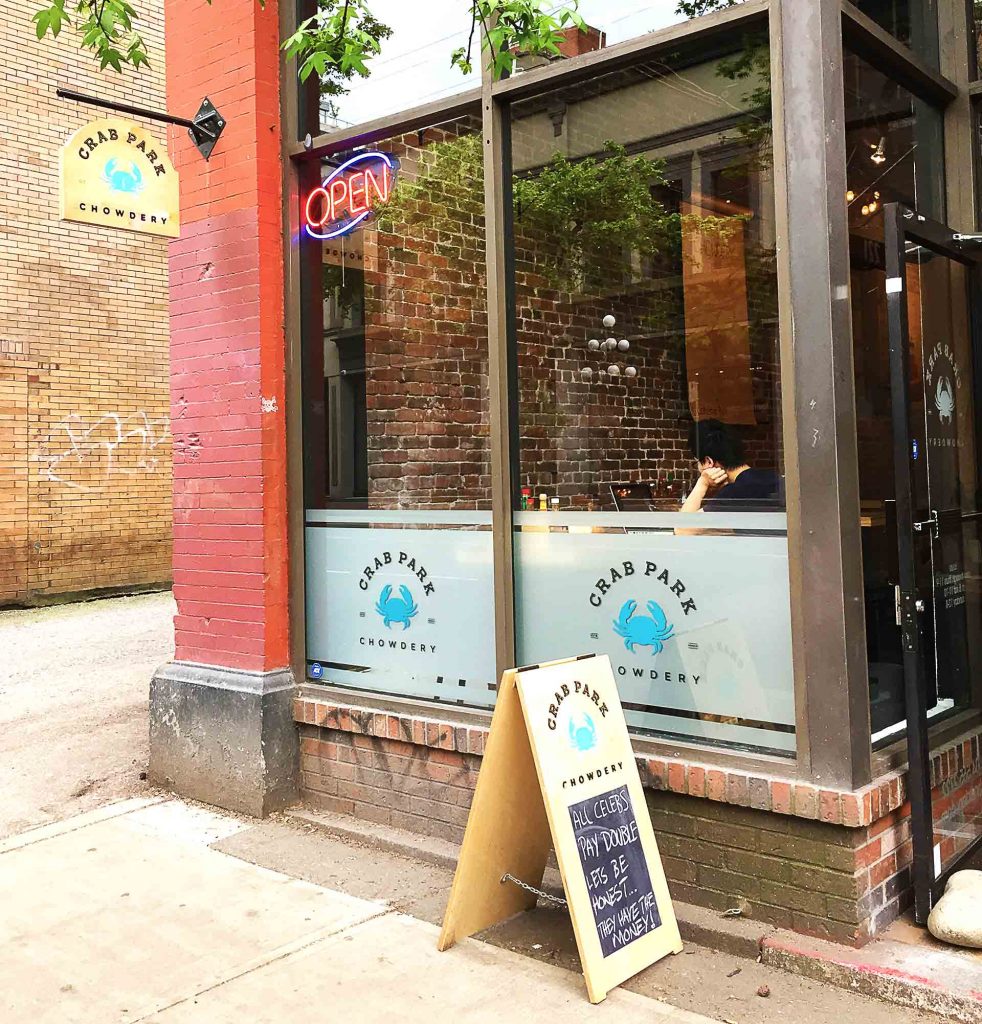 As I walked up Abbott Street, I quickly spotted Crab Park Chowdery – door opened wide to this glorious day, and a sign out front that stated "lobster rolls" and "clam chowder bread bowls." I got here just before the lunch rush and was greeted by Ashton, a Californian who moved here six years ago and brought along his love for West Coast cooking.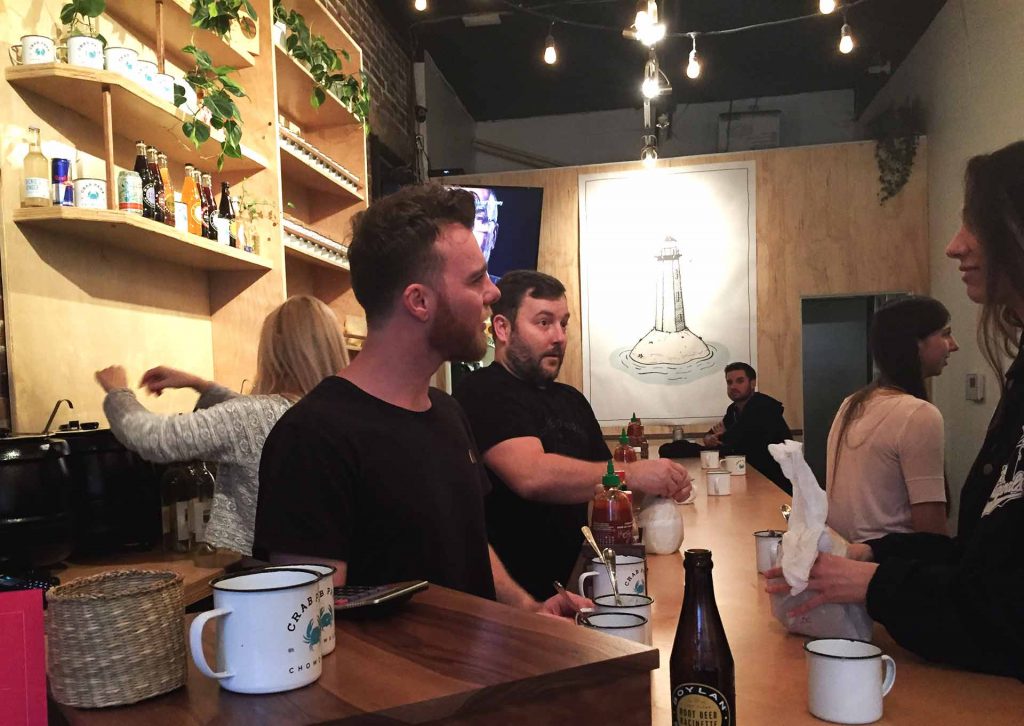 Ashton offered me a selection of different soups and chowders, all developed by Chef Patrick Hennessy from Kissa Tanto. But I had my mind made up on the New England clam chowder in a sourdough bread bowl. It came on a wooden plank with Crab Park Chowdery's logo smack-dab in the middle and my spoon sitting between two small pegs. Next to this was the cut-out top of my bread bowl – perfect for extra dipping.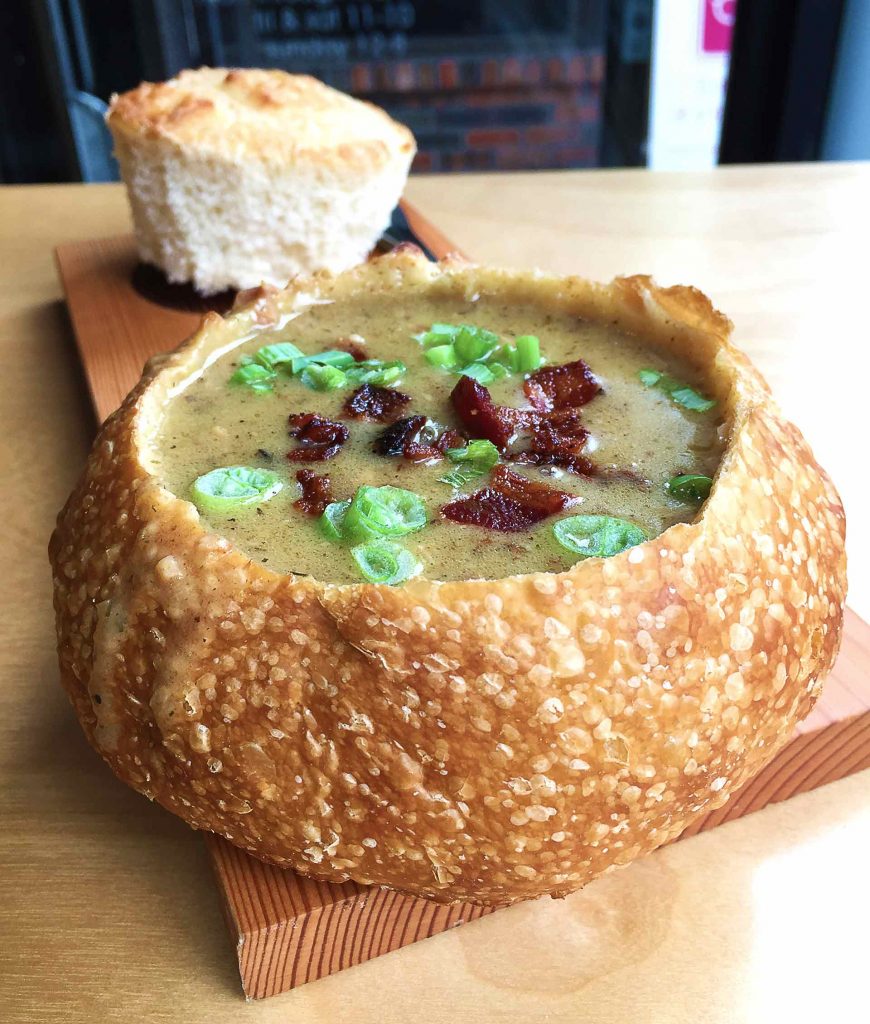 At first glance, I could tell Crab Park's chowder wasn't a traditional New England clam chowder. The colour alone was a muted brown and lacked the stark white of traditional chowder. But this didn't make the chowder any less enticing. A generous topping of double-smoked, crispy-fried bacon bits and green onions added that extra hit of salty and savoury to every bite.
My first bite had a little bit of everything – incredibly fresh and delicious clams, chunks of red potato, and the crisp bite of bacon and green onions.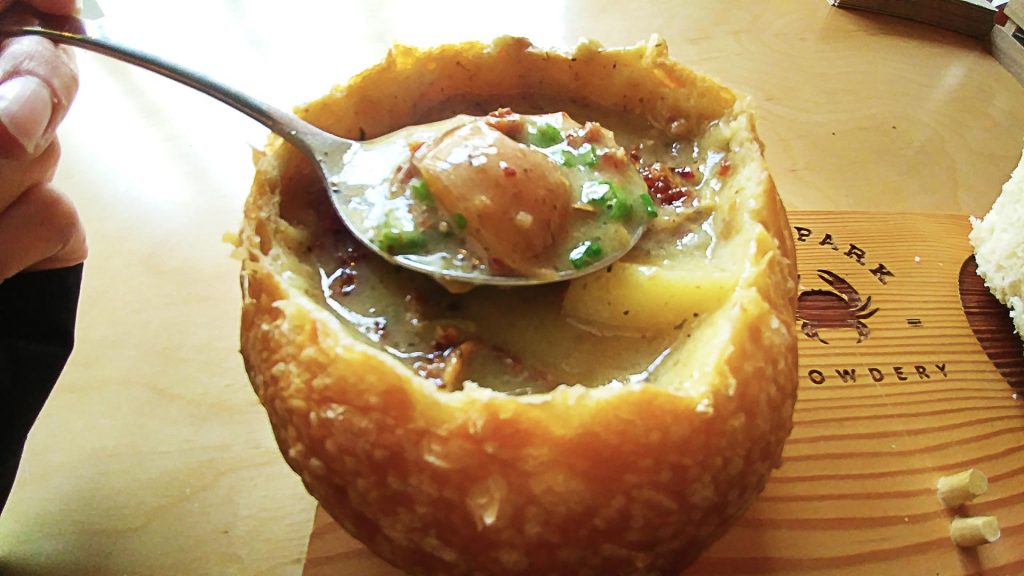 Crab Park's clam chowder is decadent without being over the top. It doesn't sit heavy, and I love that it doesn't have an overabundance of cream. I enjoyed having potatoes that still had the skin on, as they provided a pleasant consistency to the chowder. There wasn't a single bite that didn't have clams in it either!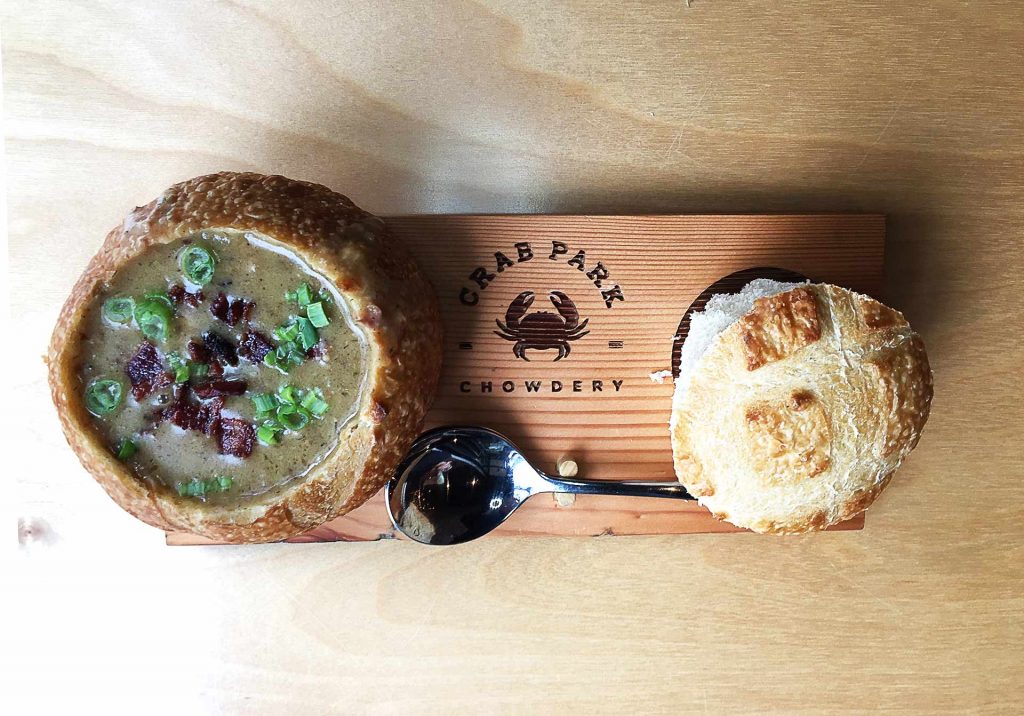 I opted to have the sourdough bread bowl. But for those of you who would find that a bit too much, they have the chowder available in 10- and 18-ounce cups as well. The bread bowl was mouthwateringly fresh and held up unbelievably well as a dish. The chowder soaked into the sides of the bread bowl, complementing the robust, tangy flavour of the sourdough bread. The only downside was that I was too full to also enjoy their delicious-looking lobster roll!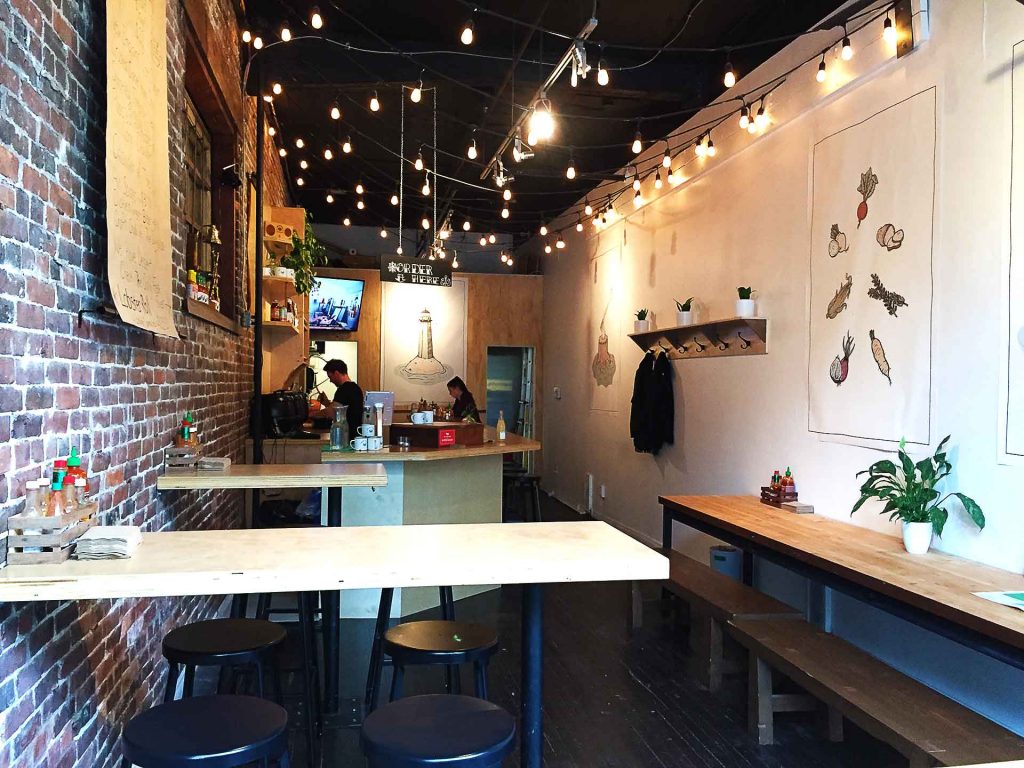 Crab Park Chowdery is a long, narrow restaurant. So if you get there early, snag a spot near the front so you can people-watch Gastown. Trendy brick walls and long wooden tables line the inside, and string lights hang across the ceiling. I absolutely love the art on the walls, too. It pulls together the West Coast feels and makes the space lighter and brighter.
Don't wait for a rainy day to try out Crab Park Chowdery! Get a good spot, settle in with a local craft soda, and dig in.
Restaurant: Crab Park Chowdery
Featured Dish Name: New England Clam Chowder in a Bread Bowl
Dish Type: Soup/Stew
Available For: All Day
Dish Price: $11.00
Flavour Profile: Savoury
Served: Hot
Portion Size: Large